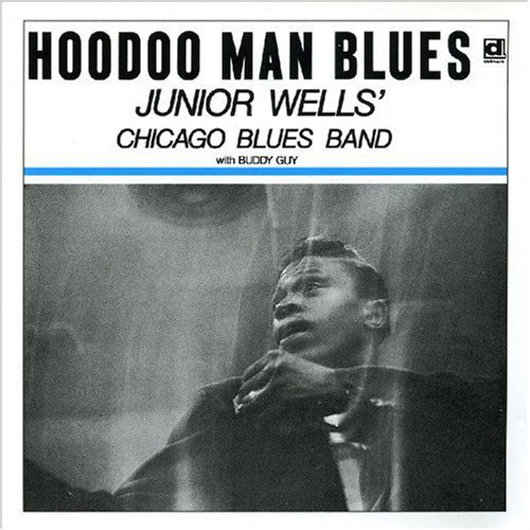 Hoodoo Man Blues, is a fantastic CD that belongs in any blues collection worthy of the name. It's also a perfect place for blues newcomers to begin. Because the CD deftly bridges many styles - soul, funk, rock, traditional blues, and "Chicago style" - it's easier to appreciate than much of what's lumped under the "blues" heading.
Junior Wells has a great voice & plays a mean harmonica. He is accompanied by other first class musicians Budy Guy (Guitar), Jack Meyers (Bass) and Billy Warren. The original LP was all recorded in an amazing TWO DAYS in 1965.
"Snatch It Back And Hold It" starts off the album with flare energy and funky guitar groove. Then albums slows it way down for "Ships On The Ocean" a melodic slow blues piece that drips with passion. The whole album continues on in this pattern. The music is the blues at its best.