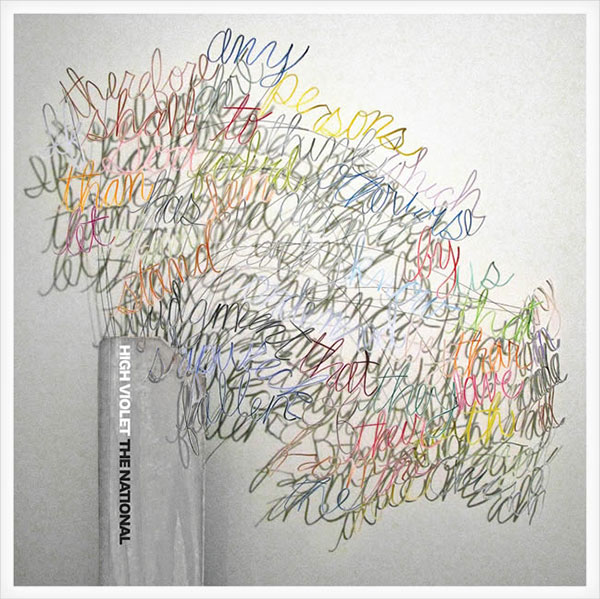 (Just to put him in rage mode, I very nearly inserted a Steve Addazio picture instead.)
Here's the seventh list in our top ten of 2010 series by one of my favorite writers, PandaPierce. I refuse to endorse him by that embarrassing name he's listed by.
Let's go inside the mind of a PandaPierce. /teleportation sound
10.
Big Boi
-
Sir Lucious Left Foot: The Son of Chico Dusty
The only rap album that made my list. I always preferred 3000 to Big Boi, mainly because I thought Dre had more artistic merit, but after a few spins of Lucious Leftfoot I knew I had been way off base. I expected to get nothing but bangers, and there are some on there, but I was pleasantly surprised at just how sprawling this album was. The variety found on the 15 tracks is almost un match in terms of hip hop albums. Each track can standalone, but at the same time put together it all makes sense, and for that I admire the hell out of it.
9.
Emeralds
-
Does It Look Like I'm Here?
I think as much as any band on earth Emeralds are difficult for me to describe my affinity for. My attachment to this album is mostly rooted in the late nights I spent tossing and turning with this playing in the background. The album isn't a monumental effort, but it is a perfect drone album, yes perfect. Each piece reflects a different mood, and while some say it's difficult to be moved by drone music, with Does It Look Like I'm Here I find that to be a very easy task.
8.
Deerhunter
-
Halcyon Digest
Deerhunter are that perfect storm kinda band. Bradford Cox is as talented as anyone on earth at writing lyrics, and each of their albums challenge the listener to think, and to be ready to digest a whole lot of experimentation and sometimes even pain. I've always personally felt that they hadn't found that right combination of interesting yet accessible, which isn't so much a problem but rather a small kink that I felt if worked out it could be the recipe for a masterpiece. Halcyon Digest may just be that masterpiece. That combination of interesting and accessible was done perfectly here. The album never loses its experimental charm, but it manages to still be immensely satisfying as soon as you pick it up.
7.
Caribou
-
Swim
Swim is an album that makes you want to dance, cry, and applaud all at the same time. Swim is, in my opinion, among Snaith's most challenging works. After 6-7 listens I was ready to give up. I got that what it was but I couldn't feel it, like I had with his other albums. One night I put the album on after a few weeks of not listening to it, and it suddenly clicked. That moment of clarity, if you will, remains one of the highlights of my musical year. My mind opened up in a way that could only happen when you're listening to a Caribou album, and I was so glad to have that feeling back.
6.
Arcade Fire
-
The Suburbs
For a while this was my album of the year, and while it's true that I have had a bit of a disconnect from this album recently I'm not going to get into that. I equate this album to the white people version of The Infamous by Mobb Deep. The first time I heard Infamous I was riding around my old neighborhood, and I could see the things that were being narrated on the record, that was a special moment. For my money the Suburbs does just as good of a job as capturing a place, feeling, or moment and perfectly illustrating it to the listener. The point of the album is the Suburbs are hell, they are painstakingly dull, and the sad message of the album is they will always be like that, and there is no getting out. Oh well, I wasn't really looking to be cheered up by Arcade Fire.
5.
Flying Lotus
-
Cosmogramma
When I was thinking about my favorite songs of the year I noticed I never thought of any single song on Cosmogramma. Sure, ...and The World Laughs With You, and Zodiac Shit are brilliant but listened to by themselves they just don't work; to me that's how an album should be, one big piece of music that floats on and on, and seemingly never loses focus. I see a lot of people complain that Cosmogramma leaves them with no emotional movement, so what? This is music in it's purist form, just enjoy its brilliance.
4.
Titus Andronicus
-
The Monitor
I'm a huge civil war buff. I read tons of civil war books each year. The film Glory makes me cry. Lincoln is my hero. This album was made for me. The Airing of Grievances was an album that left me wanting more, sure I loved it, but I felt like a guy that could write this well and was oozing such energy could really make a masterpiece if he got his aim straight. The Monitor is the more mature big brother to the angst ridden Airing of Grievances, it focuses on historical events, growing old, and yeah sure, it's also pretty heavy on the angst. This album reminds me of my favorite album of all time, In the Aeroplane over the Sea, but in this case we have a genius songwriter obsessed with the Civil War instead of World War 2...neat.
3.
Sufjan Stevens
-
The Age of Adz
Well Michigan, Illinois, and Seven Swans are all in my top 20 favorite albums ever, so it's safe to say I'm a pretty big Sufjan fan. When I finally realize what this album was going to be I was a bit hesitant, but I reminded myself "hey, it's Sufjan, he can do it!" And he sure did. This album is like a dream come true for me. Sufjan doing beautiful experimental folky music? Yes please. All the songs are top notch. I Walked and Too Much are both top 10 songs of the year. The title track never fails to give me chills. And what about the 25 minute closer? It's a lot to digest but it's brilliant too. The man can do no wrong.
2.
The Books
-
The Way Out
Admittedly I had nearly fallen out of love with the Books, who were once my favorite band, at the time of this albums release. The Way Out shook my world up though. I was reminded just why I loved this band so much. Each song is a testament to what words, thoughts, and ideas of any human can mean to another person in a completely different situation. When I listen to the Way Out I feel more in place in the world, I am reminded we are all one, and as cheesy as that may sound it is exceedingly rare for anything, not just music, to make me feel that way. All You Need Is a Wall is my song of the year, at the moment as well, it is almost painfully beautiful.
1.
The National
-
High Violet
The National have always been one of my favorite bands, but they have never made THAT album, well they hadn't until High Violet. Alligator did a good job getting you out of your seats, and shooting chills up your spine. Boxer did a good job relaxing you and taking you to a place of odd comfort. High Violet does both of these things, and perhaps even better than those two albums did in their own right. The entire concept speaks volumes to me. I hate the city, it drains the life out of me, I never want to go back; I feel like this album feels the exact same way. It's about being lost, finding solace, making it through the dull parts in life, it's about the small pressures we all feel every single day, it is extremely human. I will be listening to this album for the rest of my life.
So there's Panda's top ten albums of 2010. Another day, another new #1 album.
Expect the next top ten list late tomorrow; I'll be out of town until late tomorrow night.